Creative Concept :
We work with you to understand your business goals and target audience to develop an impactful concept and shot list.

Professional Equipment :
We utilize professional cameras, lighting, and audio gear to capture high-definition footage that builds your brand's credibility.

B-Roll Footage :
We capture supplemental video footage to edit into marketing videos, adding depth, texture, and personality to illustrate your brand story.

Composition :
We frame shots using techniques like the rule of thirds, leading lines, and framing to produce aesthetically pleasing and emotionally engaging visuals.

Brand Lifestyle Images :
We capture photos that showcase your products and services in use in the daily lives of your target customers.

Editing for Impact :
We professionally edit visual content to highlight the most compelling qualities of your brand for maximum marketing impact.

High-Resolution Assets :
We provide high resolution images and videos for a wide array of marketing collateral, from social posts to advertisements and your website.

Image Libraries :
We organize your visual assets into branded image libraries for efficient future access and marketing material development.

Video Storytelling :
We create promotional videos that tell a compelling brand story through imagery, graphics, music, and narrative structure.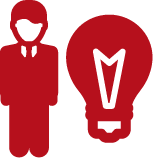 Rights Management :
We determine ownership and royalty-free use of all visual content to protect your intellectual property and enable broad marketing use.

Analytics :
We track engagement metrics for your visual assets to inform the refinement of your future brand photography and video strategies.